Kooks is Proud to be Official Sponsor of Horsepower Wars: One Winner
For the 3rd season of the television show Horsepower Wars: One Winner, Kooks Headers and Exhaust is excited to announce being the official sponsor of the show.
Horsepower Wars is an automotive television show, which can also be viewed online, featuring competition between street tuned cars undergoing several tests that put the car and driver to the ultimate test with winner takes all. These challenges include engine dyno, chassis dyno, drag racing, road course racing and even racing on an off-road course.
Season3 is set to be available to watch online Fall 2020. As you watch the show, be sure to keep an eye out for Kooks swag throughout the $10K Drag Shootout 3 and for Kooks quality exhausts, headers and materials to use for next season.
In addition, Kooks Headers and Exhaust website banner ads have been displayed all throughout the Horsepower Wars website.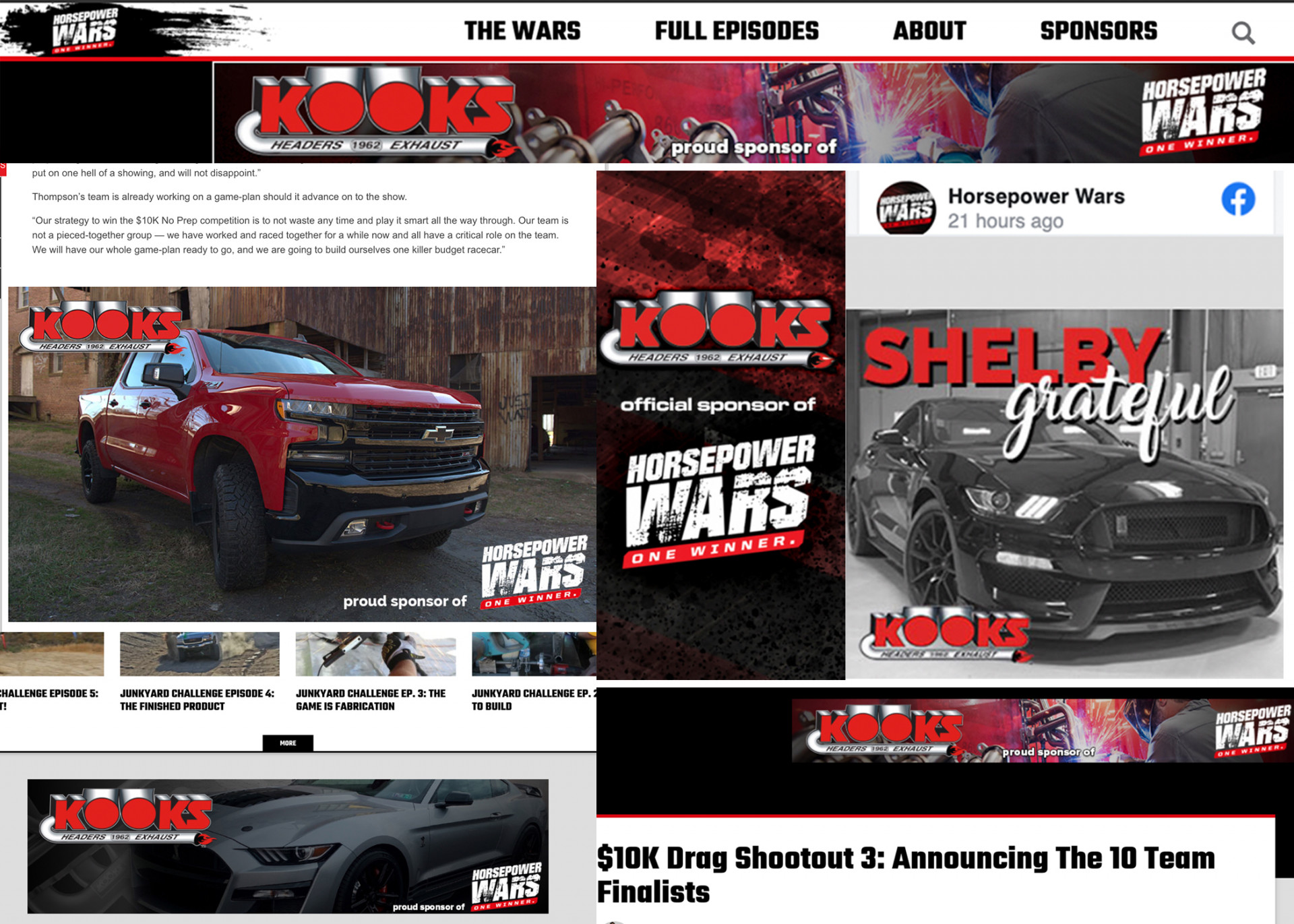 For more information on Kook's complete line of aftermarket header and exhaust products, visit www.kooksheaders.com, anddon't forget to watch Horsepower Wars online at www.horsepowerwars.com


---
Leave a Comment