2020 Corvette C8 Kooks Super Street Series Now Available for Pre-Order
IMPROVED POWER & SOUND FOR KOOKS EQUIPPED 2020 CORVETTES
Kooks is first to present its Super Street headers & Ultra-GREEN OEM connection pipes for new C8 models.

STATESVILLE, N.C. (May 1, 2020) – The only modification that could make driving a new mid-engine C8 more enjoyable is adding Super Street Series headers from Kooks Headers and Exhaust, now available for pre-order on 2020 Chevrolet Corvettes.
The Super Street headers are designed to be used with an OEM catalytic converters or Kooks' Ultra-GREEN OEM connection pipes. The 304-grade stainless steel headers (part no. 21801400) are engineered for optimum fitment and added acceleration performance.
The hand-crafted headers include 3/8"-thick flanges, 1-7/8" equal-length primaries for maximum horsepower and torque, Kooks' patented scavenging spikes and one-piece collectors. The outlet size of the Super Street headers features 3/8"-thick three-bolt flanges to connect to the OEM catalytic converters, allowing for a direct bolt-on installation.
While Kooks' Ultra-GREEN OEM connection pipes (part no. 21803300) are also made from 304-grade stainless steel with 3/8"-thick flanges. Installation hardware and all required gaskets are included.
The Kooks C8 Super Street headers and connection pipes have been dyno tested and displayed true performance improvements. After baselining a Z51-equipped test vehicle, the Kooks team bolted on a set of Super Street headers and Ultra-GREEN OEM connection pipes in place of the OEM manifolds and catalytic converters. The Kooks equipped C8 produced an increase of 20+ hp and 26+ ft-lbs. of torque on the stock tune with no check engine light. Dyno test results may vary.

Meanwhile, Kooks' Ultra-GREEN EPA-certified cats feature a 304 stainless steel outer body and a high-capacity, 300 cell, 4-1/2"-diameter metallic substrate engineering to be used with no tune required. The inlets and outlets fit to the OEM connection flanges, allowing them to serve as a direct replacement for the OEM catalytic converters for use with the OEM manifolds or Kooks' Super Street headers.
The headers and connection pipes are available now for pre-order, with an official launch expected in early June.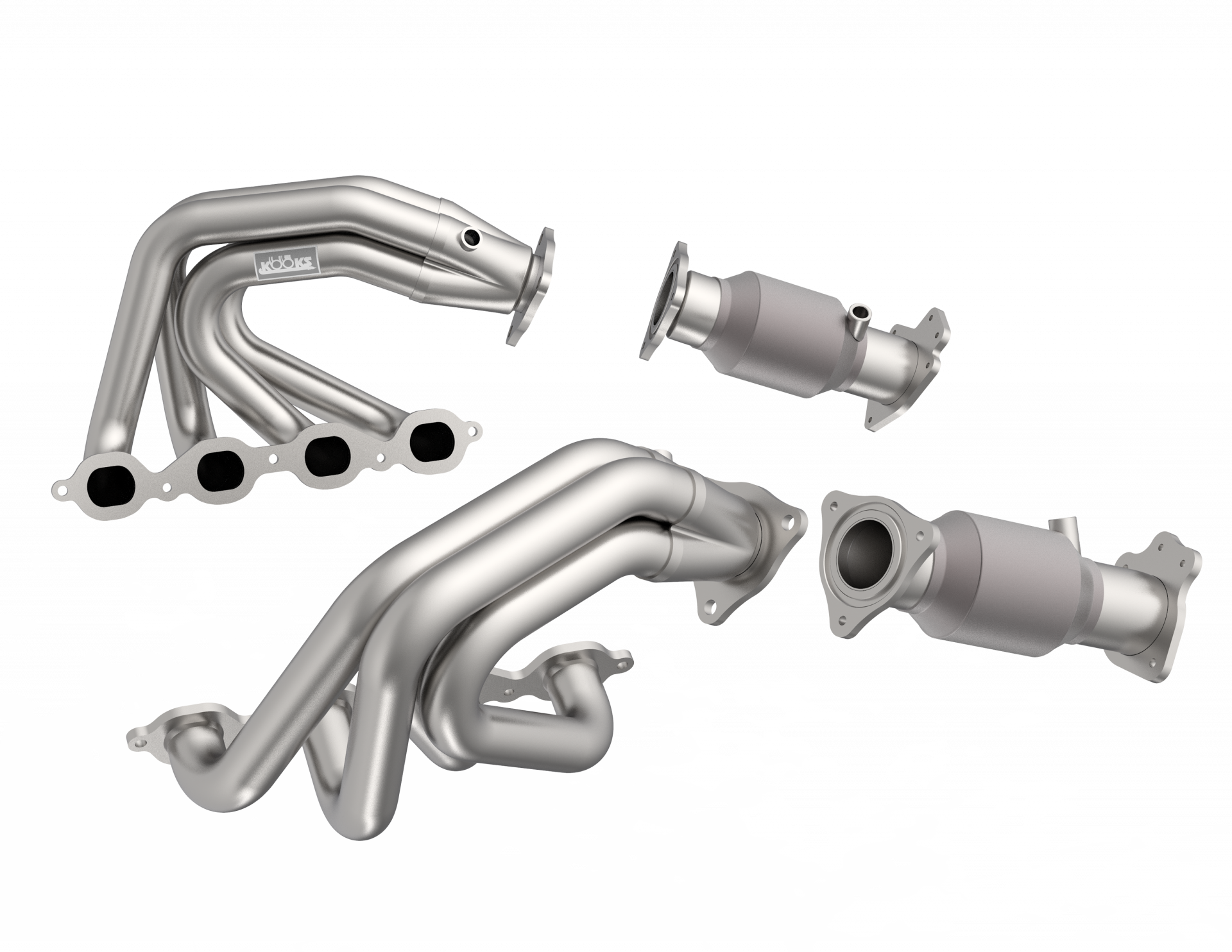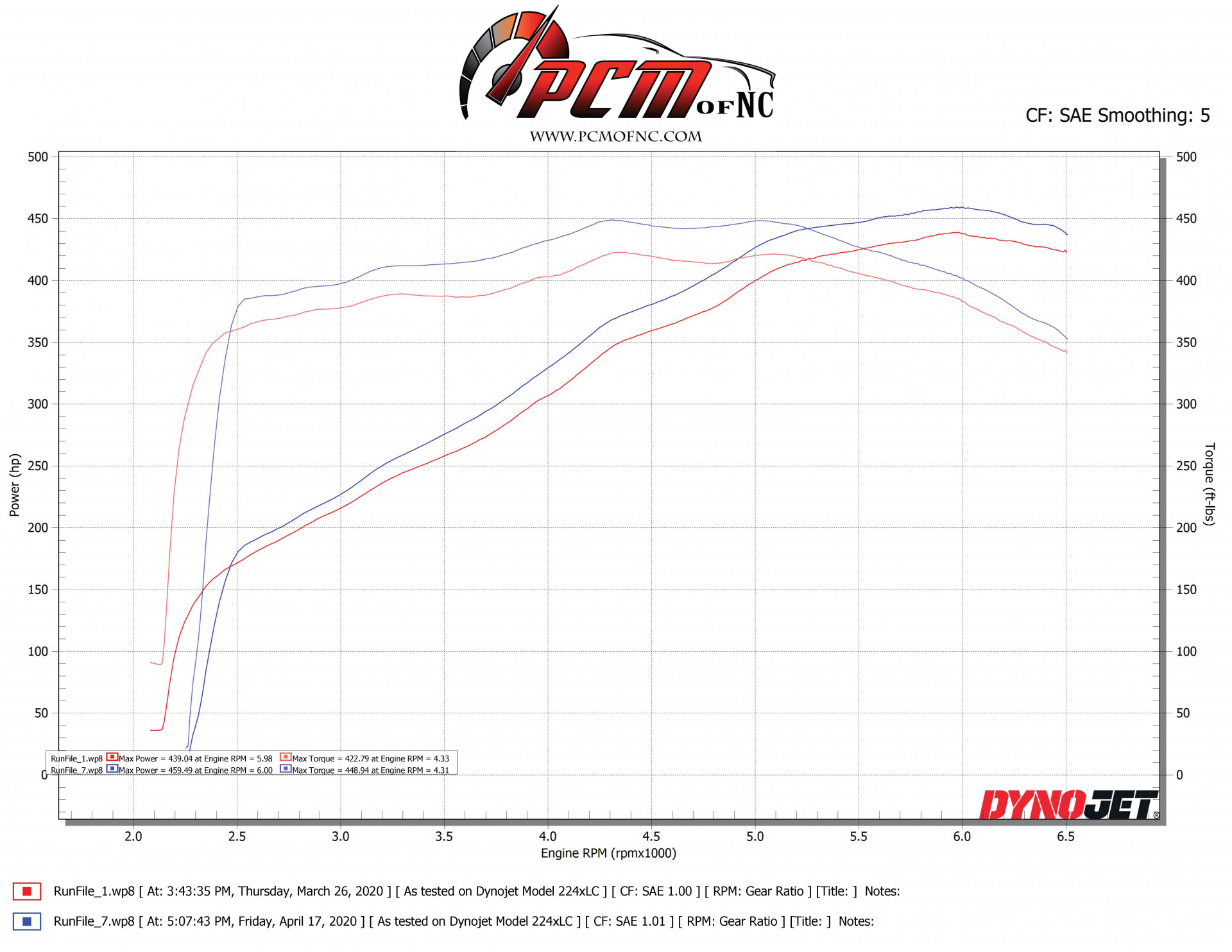 For more information about the new Super Street Series and Kook's complete line of aftermarket header and exhaust products, visit www.kooksheaders.com.
*These products are not legal for sale, installation, or use on licensed vehicle in the state of California. And they do NOT meet CARB compliance
---
Leave a Comment