NOW AVAILABLE: KOOKS 2020 CORVETTE C8 SUPER STREET SERIES
KOOKS PAVES THE WAY WITH OFFICIAL RELEASE OF 2020 CORVETTE C8 SUPER STREET SERIES
Kooks Super Street headers & Ultra-GREEN OEM connection pipes now available for new C8 models.
STATESVILLE, N.C. (June 2, 2020) – After a successful pre-order launch of the 2020 Corvette C8 Super Street Series from Kooks Headers and Exhaust, the headers and Ultra-GREEN OEM connection pipes are now officially available for purchase.
Kooks C8 Super Street headers are designed to be used with an OEM catalytic converter or with Kooks' Ultra-GREEN OEM connection pipes. The 304-grade stainless steel headers (part no. 21801400) are engineered for optimum fitment and increased acceleration performance.
The hand-crafted headers include 3/8"-thick flanges, 1-7/8" equal-length primaries for maximum horsepower and torque, Kooks' patented scavenging spikes and one-piece collectors. The outlet size of the Super Street headers features 3/8"-thick three-bolt flanges to connect to the OEM catalytic converters, allowing for a direct bolt-on installation.
The Kooks' Ultra-GREEN OEM connection pipes (part no. 21803300) are also made from 304-grade stainless steel with 3/8"-thick flanges. Installation hardware and all required gaskets are included.
When it comes to engine performance, the Kooks C8 Super Street headers and connection pipes have been dyno tested and displayed true performance improvements. After baselining a Z51-equipped test vehicle, the Kooks team bolted on a set of Super Street headers and Ultra-GREEN OEM connection pipes in place of the OEM manifolds and catalytic converters. The Kooks equipped C8 produced an increase of 20+ hp and 26+ ft-lbs. of torque on the stock tune with no check engine light. Dyno test results may vary.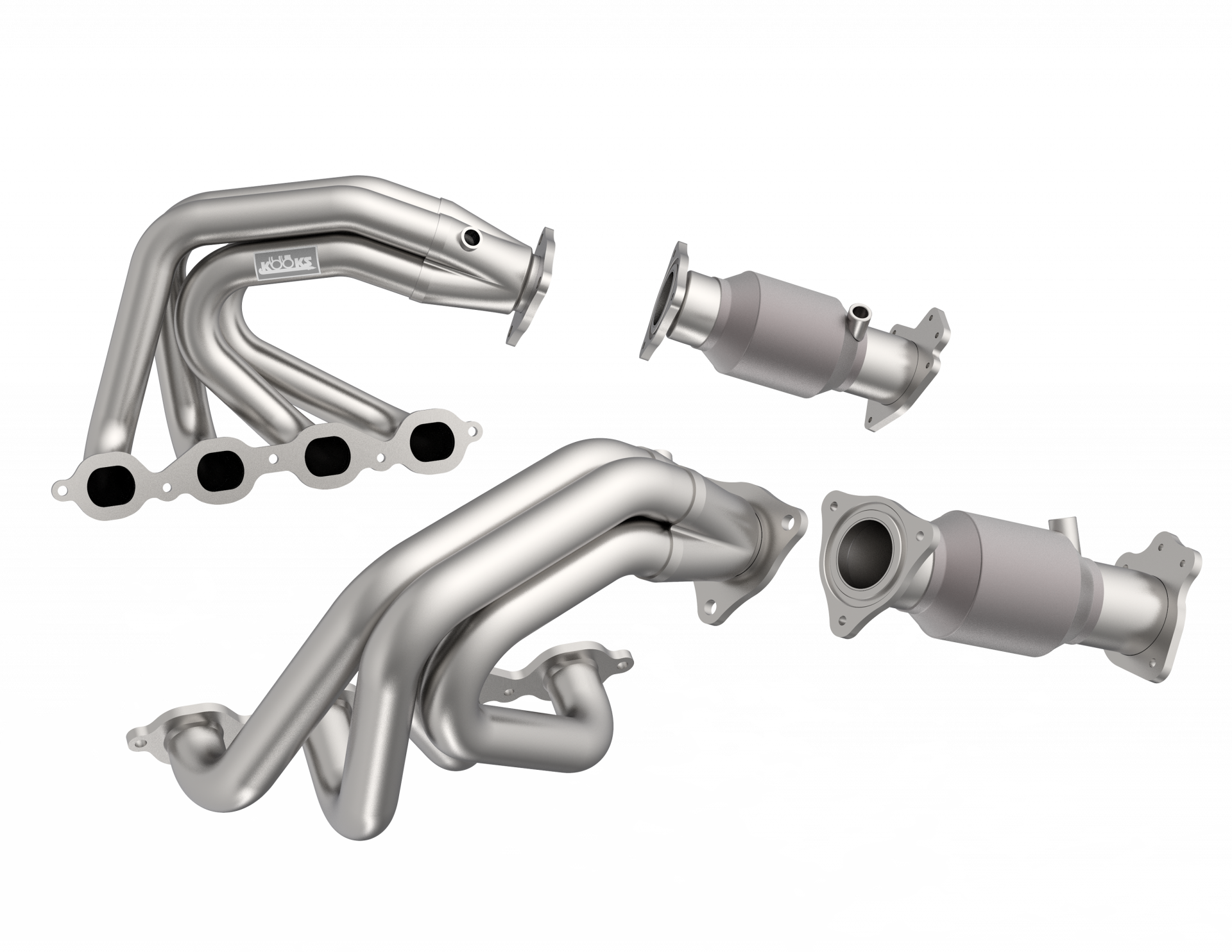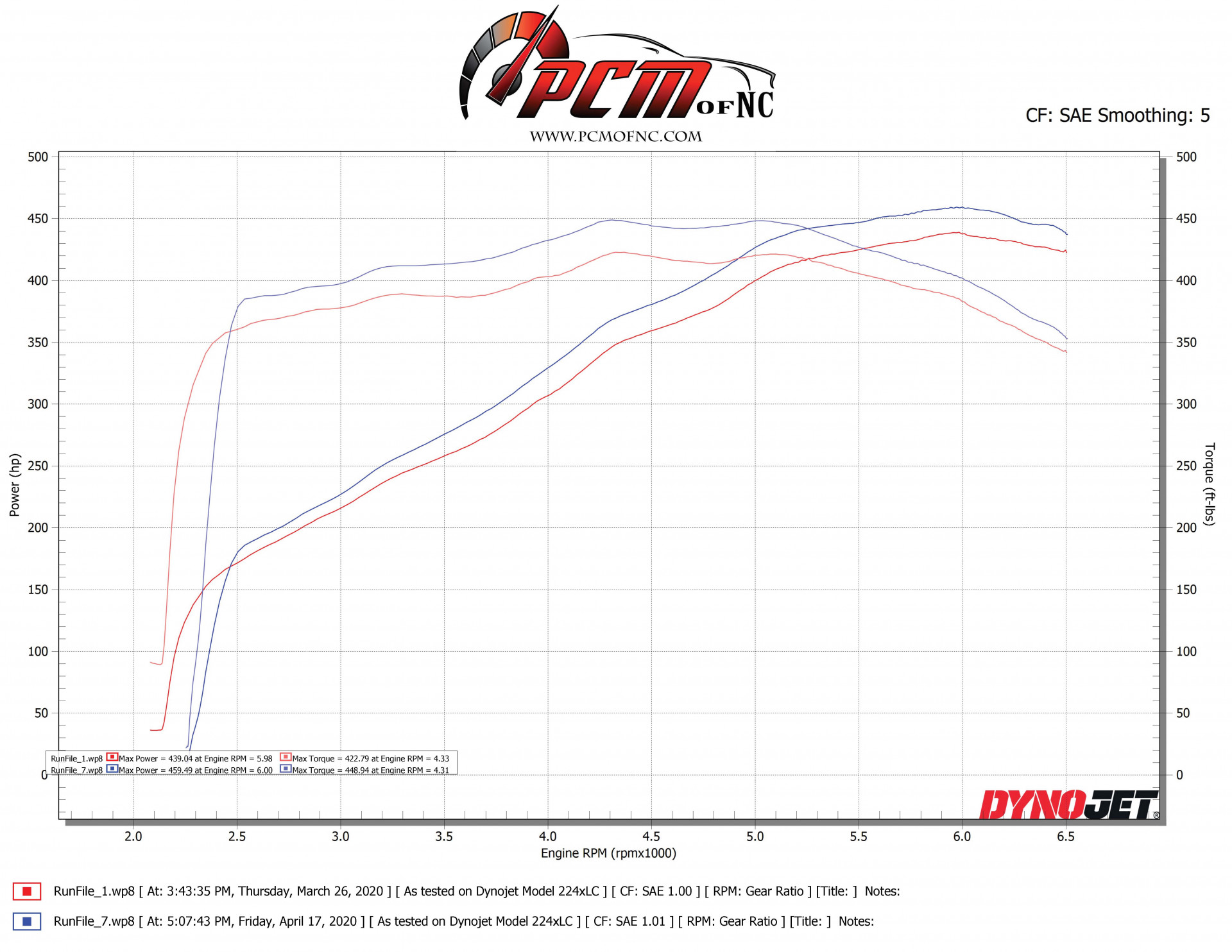 The Kooks' Ultra-GREEN EPA-certified cats feature a 304 stainless steel outer body and a high-capacity, 300 cell, 4-1/2"-diameter metallic substrate engineering to be used with no tune required. The inlets and outlets fit to the OEM connection flanges, allowing them to serve as a direct replacement for the OEM catalytic converters for use with the OEM manifolds or Kooks' Super Street headers.
Lastly, Kooks has also introduced heat shield blankets (part no. 218033B2) for the C8 Super Street series Ultra-GREEN connection pipes. The heat shield blankets are sold as a pair and fit directly on the Ultra-GREEN connection pipe. Each C8 heat shield blanket pair is sold separately.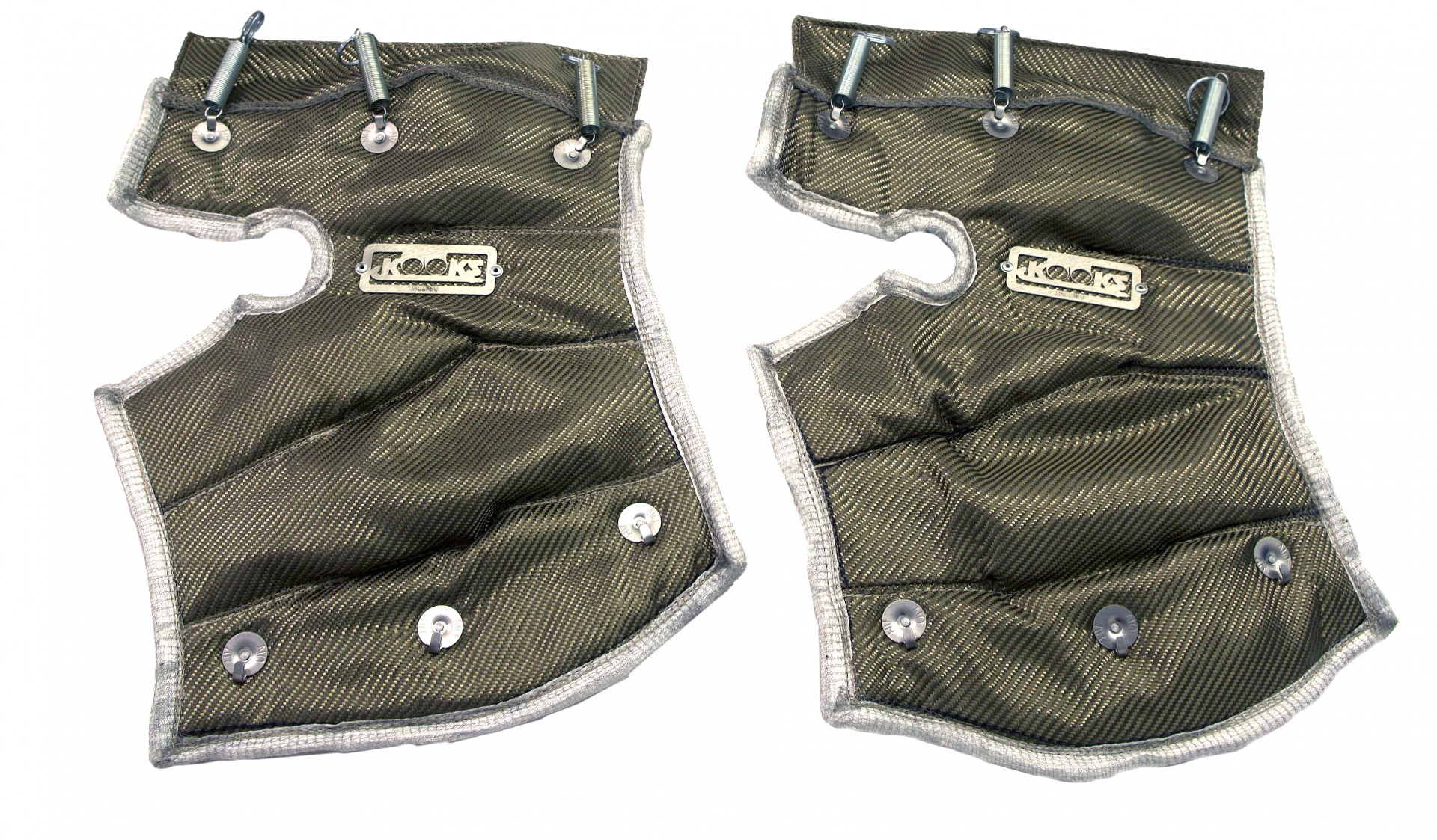 For more information about the new Super Street Series and Kook's complete line of aftermarket header and exhaust products, visit www.kooksheaders.com.
*These products are not legal for sale, installation, or use on licensed vehicle in the state of California. And they do NOT meet CARB compliance
ABOUT KOOKS HEADERS AND EXHAUST:
For the past 58 years, Kooks Headers and Exhaust has built a sterling reputation in the performance aftermarket and racing industry for their relentless dedication to quality, performance and innovation. For more information, call Kooks Headers and Exhaust at 1-866-586-5665 or go to http://www.kooksheaders.com.
---
Leave a Comment