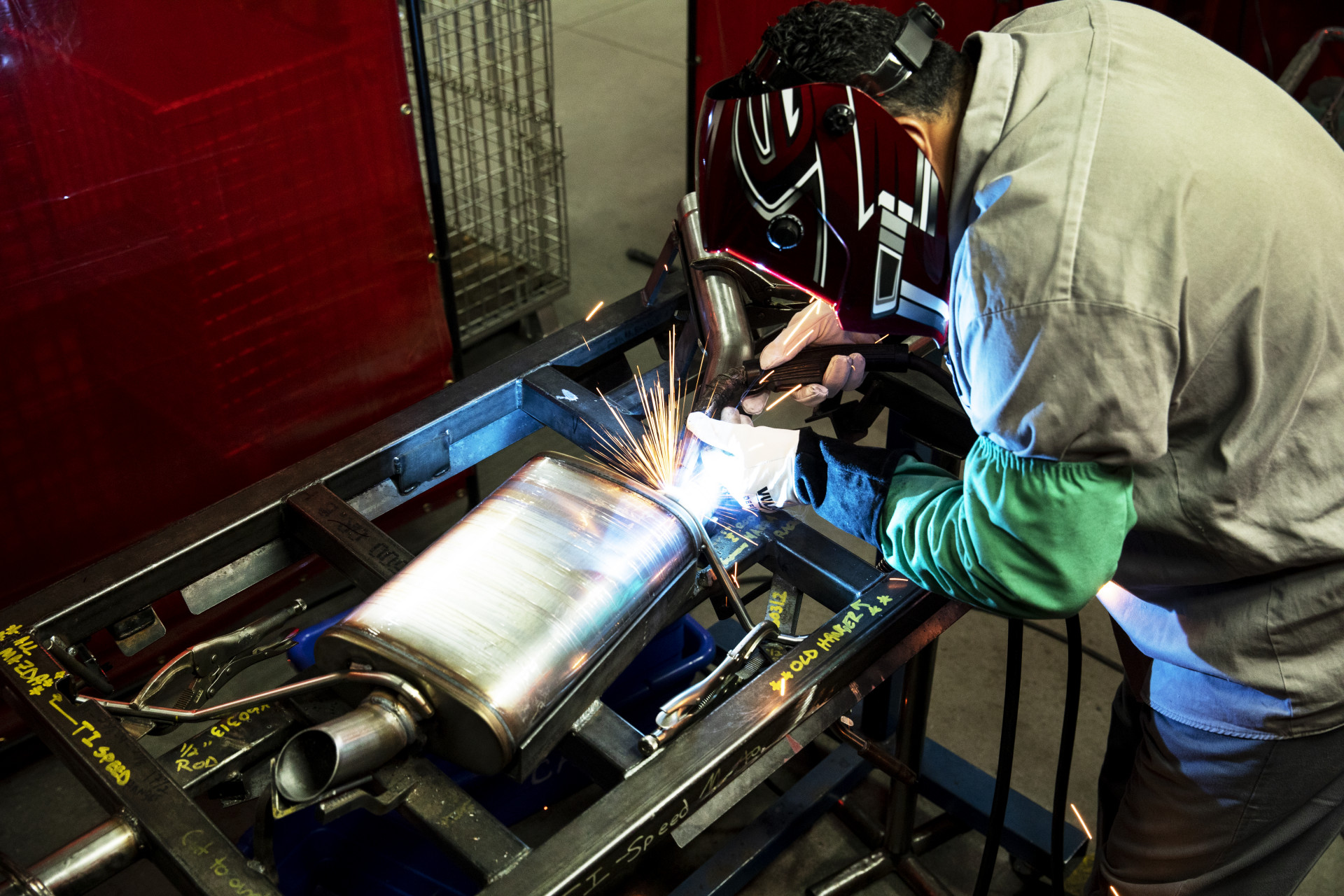 At Kooks we have been providing tube bending as well as forming and fabrication of bent tube assemblies for more than 50 years. As a leading provider of parts and assemblies for the aviation and transportation industries, we have developed services that add value to the manufacturing process.

Fabrication abilities include tube bending, end forming, boring, grinding, brazing, and welding of a variety of materials. Tube ends can be flared, flattened, swaged, beaded, or formed with a Victaulic groove. Properly forming the ends of the tube is an essential part to ensuring optimal performance of the assembly. We are capable of fabricating assemblies from a variety of standard metals including steel, stainless steel, aluminum, and brass. Click here to see Kooks welders in action

Inspection and testing capabilities include CMM equipment. If additional finishing and fabrication work is needed, trusted outside sources can be contracted, further simplifying customers' supply chain. In developing welding and brazing services for the automotive industry, at Kooks Industries, Inc., we put a focus on precision and versatility. We offer a wide variety of welding services including: gas tungsten, gas metal, as well as resistance spot welding. Torch brazing is performed in-house while both standard and vacuum brazing are available through an outside partner. For high-volume weldments, 6-axis robotic MIG welding is available. Click here to see an example of Kooks Mig welder in action.

Various non-destructive testing and inspection can be performed in-house and by third party certified weld inspectors, according to applicable industry standards.